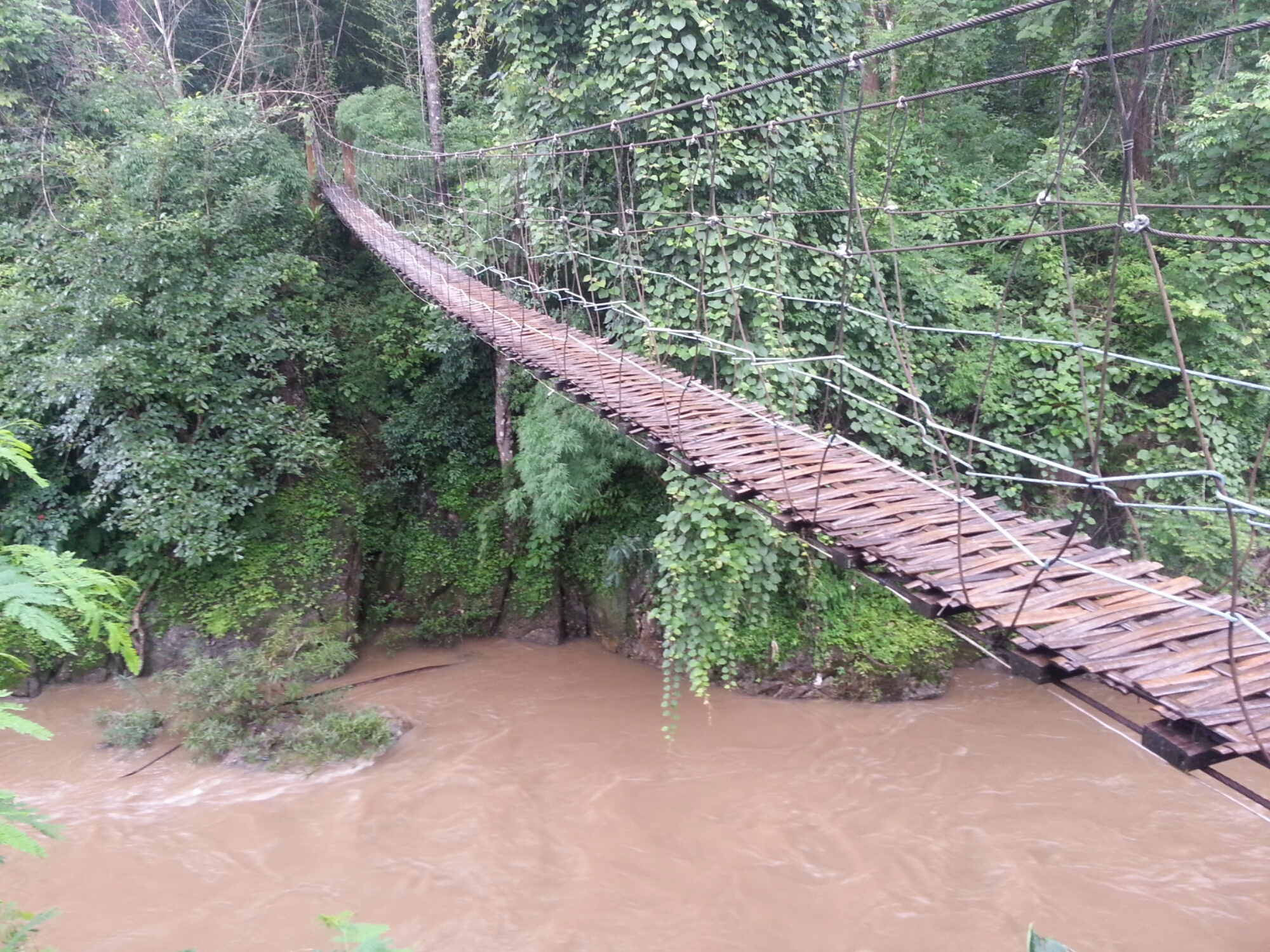 Soppong, also written Sop Pong and called Pang Mapha is on the road between Pai and Mae Hong Son in northern Thailand, 4 hours by bus from Chiang Mai.
The area is famous for the many caves in the neighbourhood. I wanted to do some serious caving but as my son is not interested I think we reduce the caving to the minimum : the very big and nice cave of Tom Lam in Ban Tham Lod, 10 kilometres from So Pong.
We stayed at Little Eden guest house in Soppong. Very nice place with the footbridge on the above picture at the rear of the garden, a small swimming pool to relax and good food for the evening.
Once again it was very hard to run on this trail. The first part from Soppong to the hill village of Ban Pha Mon via Ban Wana Luang is made of concrete but it's very steep between Ban Wana Luang and Ban Pha Mon.
On the OSM map  I've had found via Locus a trail to go back to Soppong. The landscape is very beautiful with very big rocks, corn fields and jungle patches but the trail is very hard to follow. Is is almost erased in many parts and you will have to get forward in very high herbs. Some are thorns, some are seeds which stick to your clothes. In was in « trail uniform » with short and short sleeves a I've well regretted not to wear pants and long sleeves.
The mosquitoes had a good day with me. As I was moving very slowly on this trail, they had a lot of tame for  their breakfast with my blood. Painful but not useless for some living creatures.
Not a lot of people are using this trail. If I had a problem to move it would have took maybe weeks for a rescue. I was alone, it may not be a good idea.
.

.