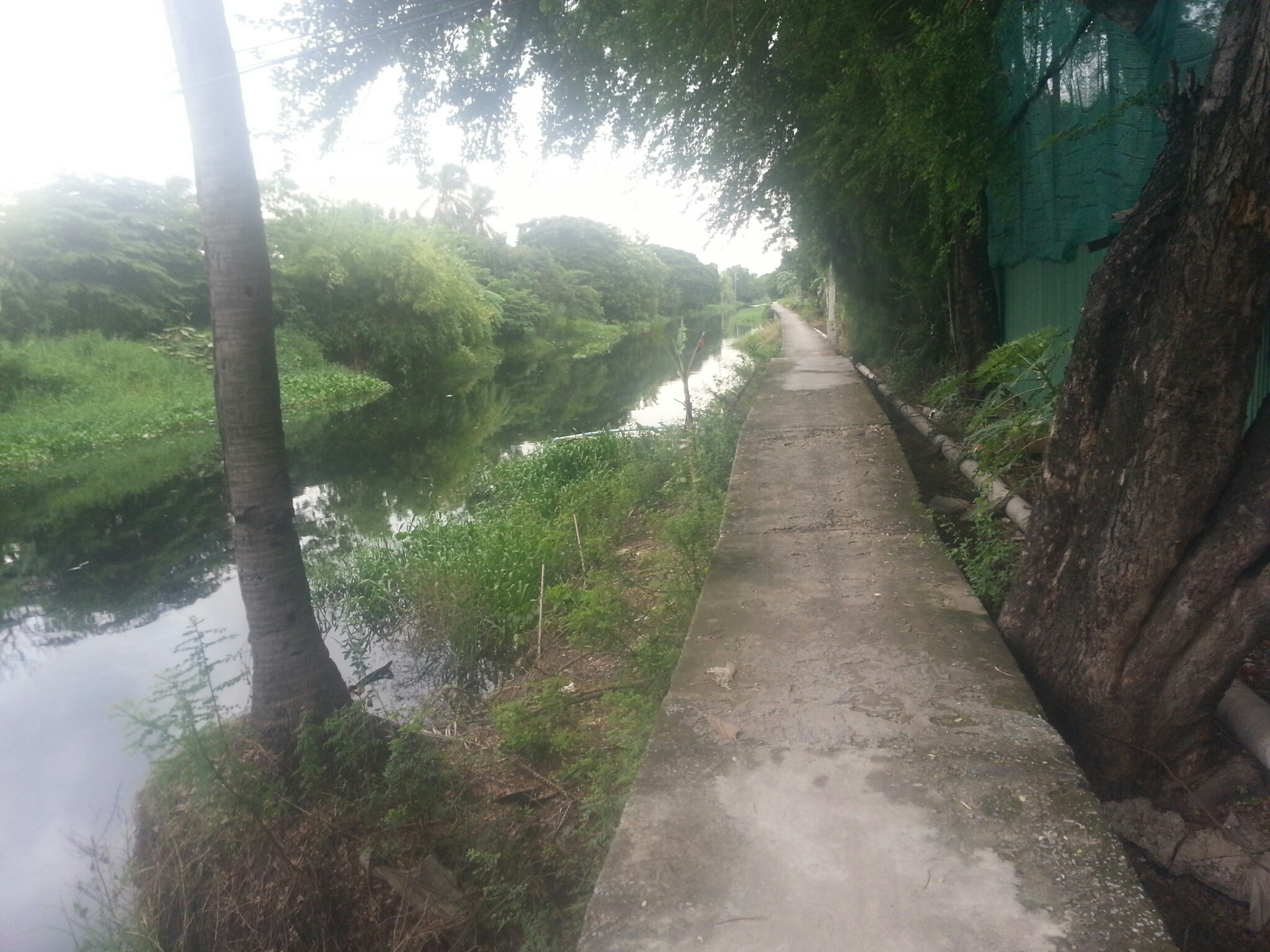 I had to spend one afternoon in an hotel near the Bangkok International Airport of Suvarnabhumi. I was arriving in Thailand from France and going to Chiang Mai the next morning. Openrunner didn't get any run in the neighbourhood of Suvarnabhumi.
With the help of Locus and Google Map I decided to try to find a way.
It happen that I have almost found the best trail in the Bangkok suburbs.
In fact, in this area, it looks like many canals, they call it Khlongs, are flanked by a narrow concrete footbridge all along the way.
I have ran 10 kilometres on such a footbridge along Song Ton Nun.
I ran back and forth but it may be possible to go along a Khlong and to go back along another Khlong as they are often parallels. Like Nung, Song Ton Nun and Sam, 3 canals near Suvarnabhumi.
The landscape is very interesting with a lush vegetation with many edibles fruits. Many boats on the river. A lot of dogs on the footbridge but they don't looks dangerous. Chinese nets along the Khlongs. I wouldn't like to eat a fish caught in this black water. Rudimentary ferry are there to cross the water. I wouldn't like to try. Sometime the footbridge is destroyed by a fallen tree and some temporary repairs allow you to pursue your run. Many houses along the Khlongs. It often looks like slum, the air is smelly, wildlife (rats ?) are making noise under the bridge one can think that he his running on an open air sewer. I'm very scary of falling in the black water, I think it's possible to survive tu such a disgusting bath. It's can be a little bit disturbing but the few people on the bridge are all very friendly. My ridiculous run suit don't seem to bother them.
It's hard to overtake on the narrow bridge deck. I have very scared a grandmother which was pushing a kind of tray on the footbridge. She didn't heard me arriving and was very afraid when I tried to overtook her.
I'm afraid of falling in the open air sewer. The footbridge is not that narrow but as the country side is very appealing. One second of inattention and you can fall.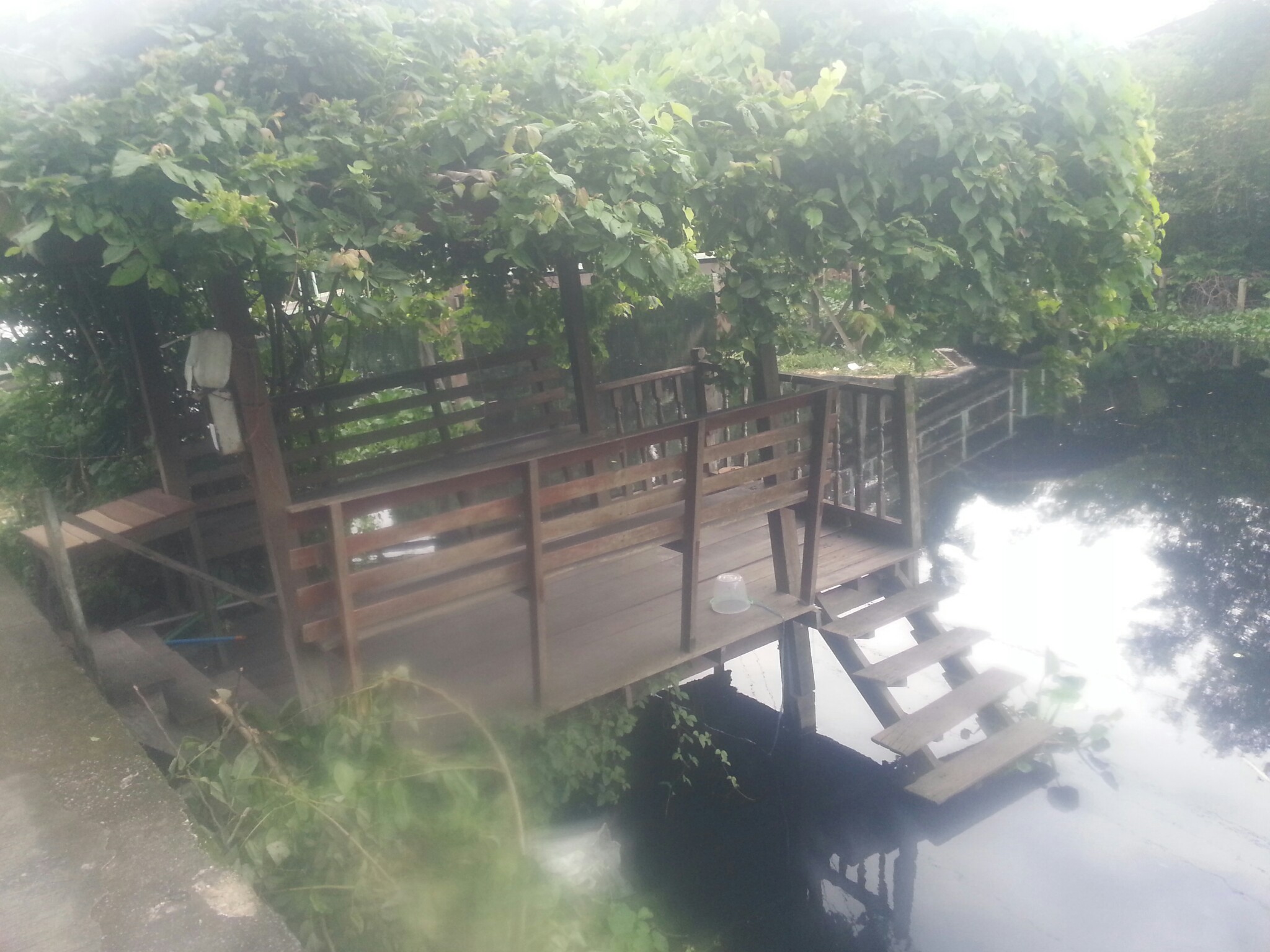 It seems that these small constructions are here for the school children to wait for a boat to collect them. Not sure. Many of the same type are also found along the roads in Thailand.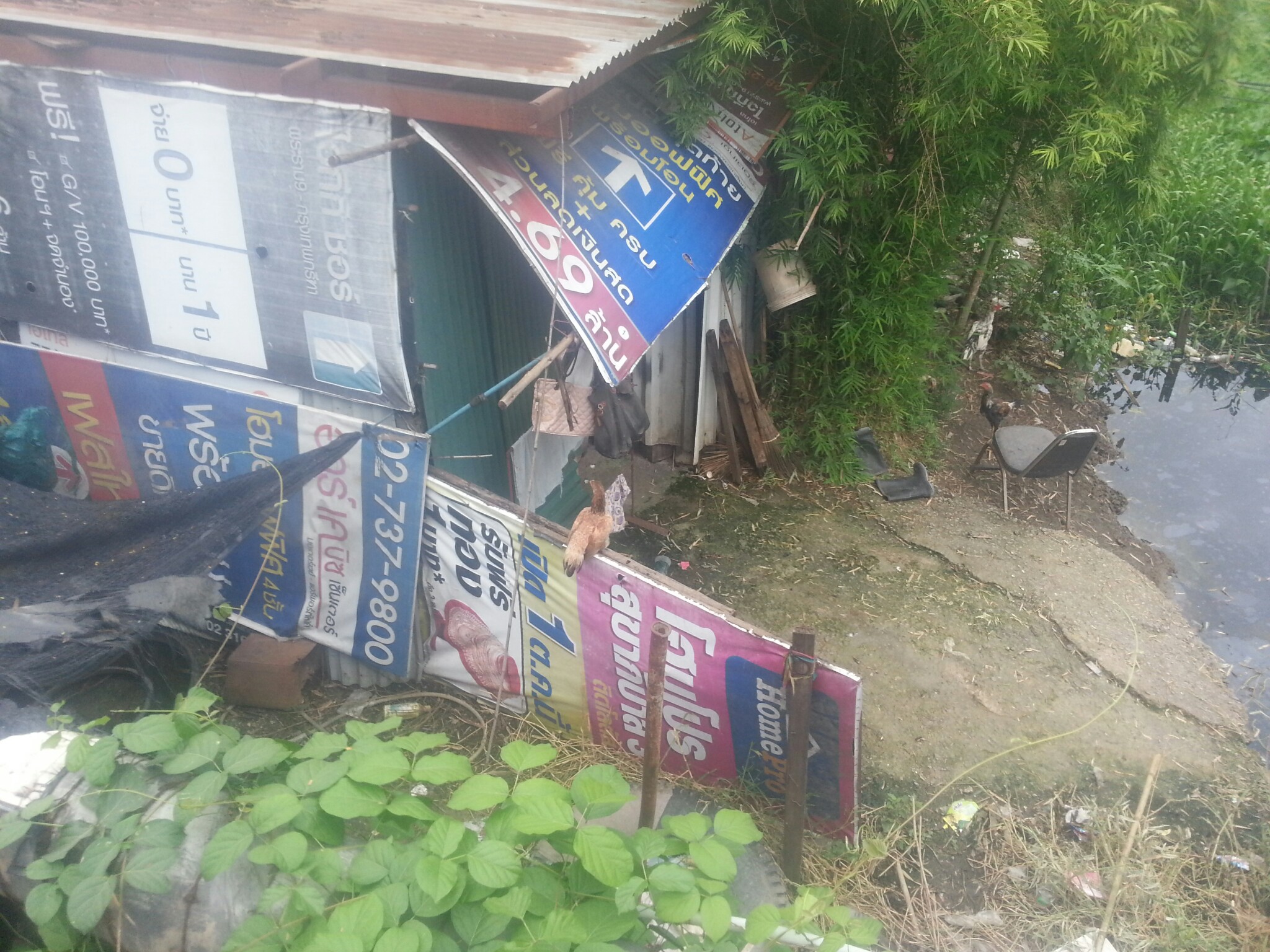 I took this picture to get the hens and cocks but it happen to be a rather good testimony of what i call a slum .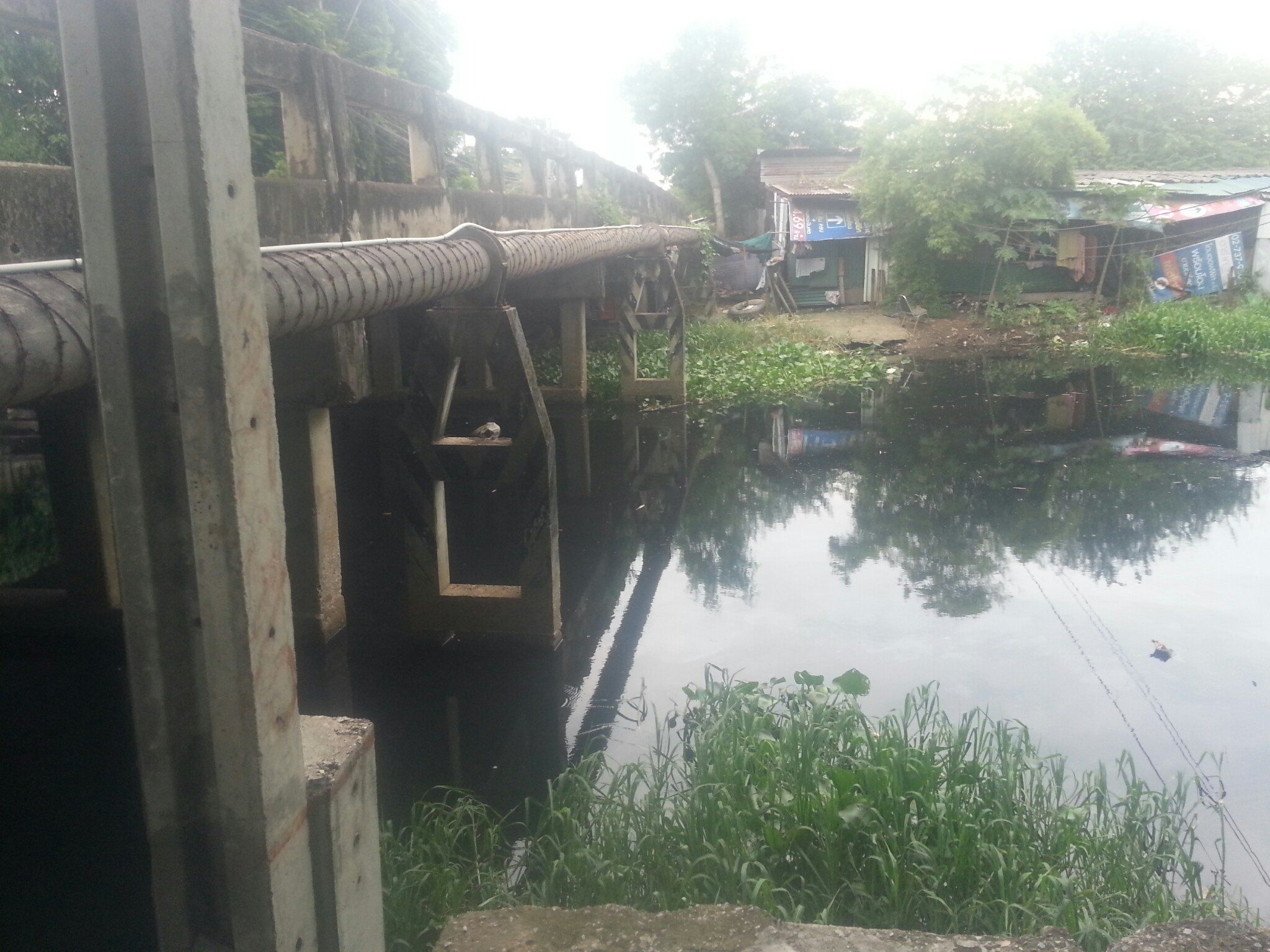 Just to give you more of my very bad pictures. My smart-phone is rather good but as I use a waterproof pouch to protect it while running, the pictures are often blurry.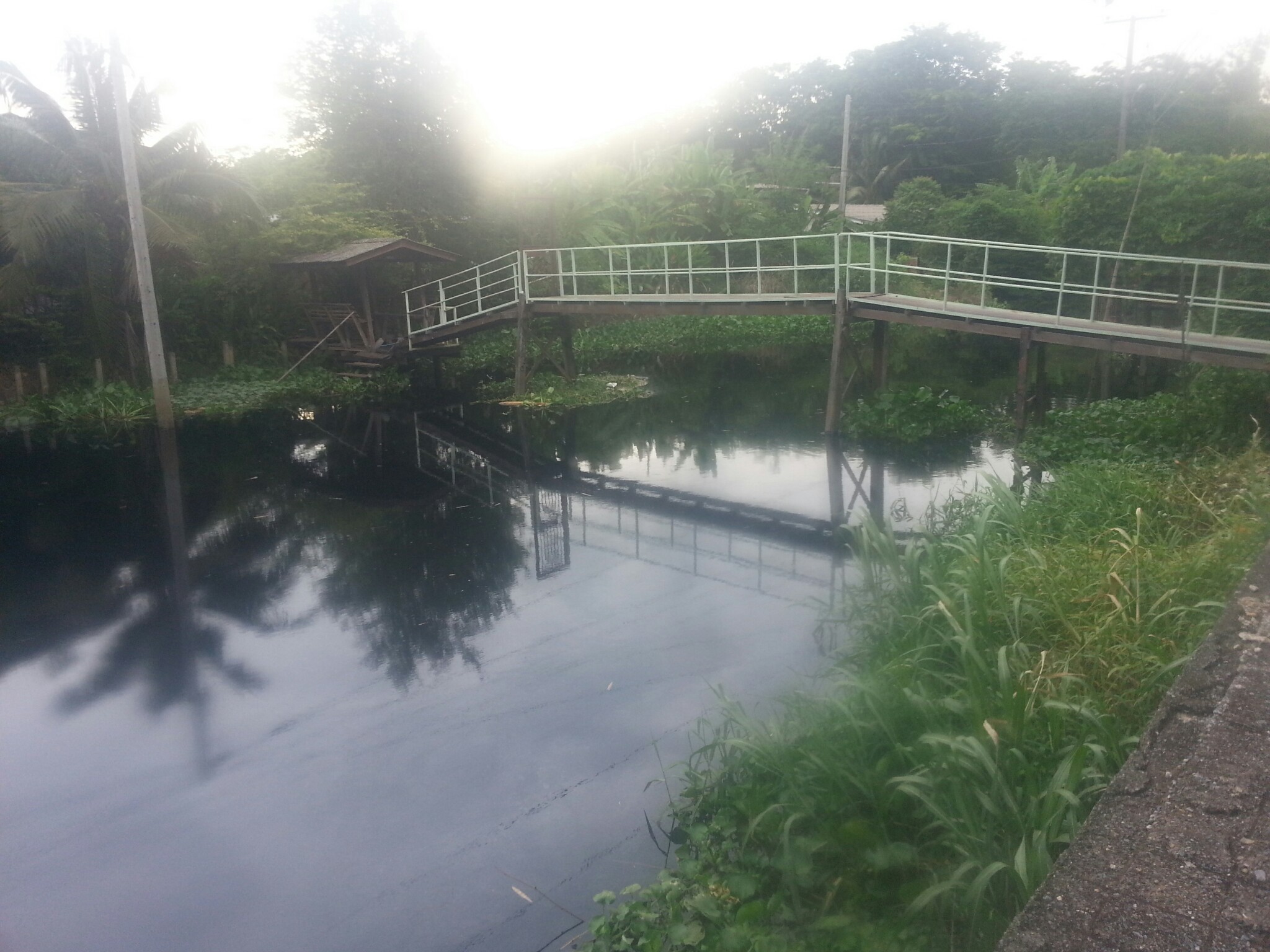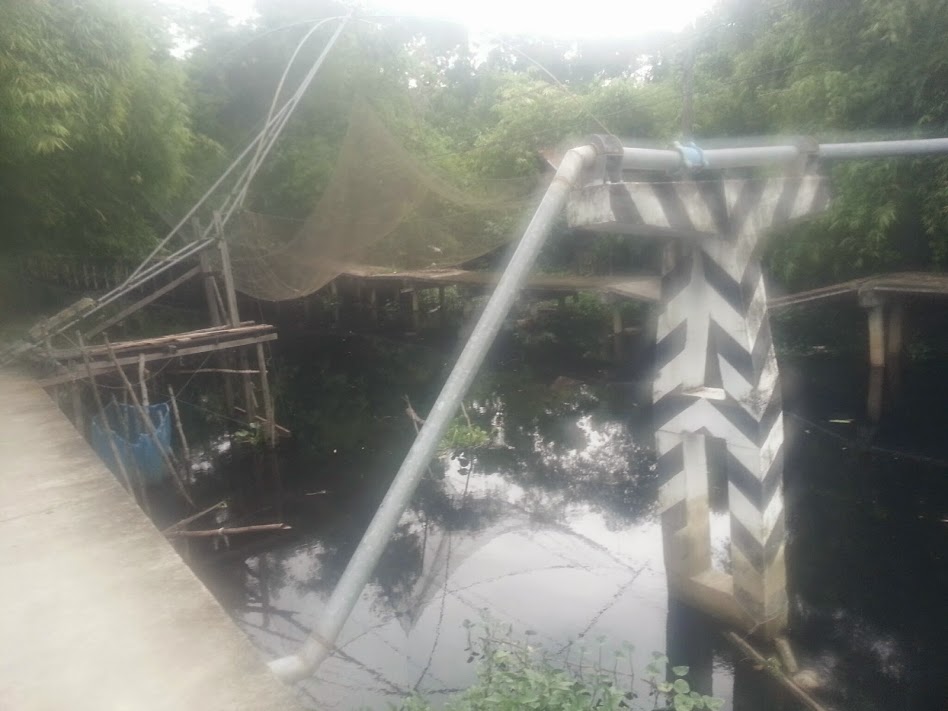 I know that it is a Chinese net as I've seen many of them in Kochin (in India) many years ago. Nice blur isn't ?
The GPX file for this run is now on openrunner.